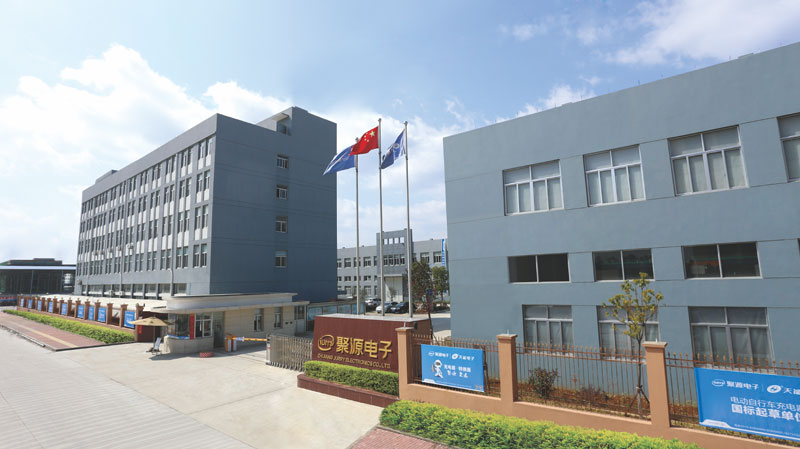 Zhejiang JuYuan Electric Co., Ltd. (Taizhou Luqiao Tianneng Electric Appliance Factory) was founded in 2002, located in Taizhou's largest port - Port Toumen (Dunan industrial development zone), its main business is electric car charger series,converter and other electronic science and technology products, it's a high-tech electronic enterprise which including R&D, production and sales of business entities.
Enterprise has three major production bases, there are Luqiao Taizhou Zhejiang (Taizhou Luqiao Tianneng Electric Appliance Factory), Duqiao Linhai Zhejiang (Zhejiang JuYuan Electric Co., Ltd.) and Dongguan Guangdong (Dongguan City Juyuan Electric Vehicle Technology Co., Ltd.).
since enterprise inception, we always adhere to the business philosophy "quality control is equivalent to costs control" , do good industrial supporting, make core competitiveness stronger, with the times, develop innovation,take "based in Taizhou, facing to the country, creating the industry leader "as the goal, rely on the healthy development of electric cars and other related industries, provide quality products and strong technical support for the green energy transformation.
Excellent quality is due to a perfect internal management, Juyuan people always regard the quality and customer reputation as the life, technology innovation as the motivation,with its own advanced production testing equipment, high efficiency and fast management and after-sales service team, strict with each process in product design, trial production, processing, assembly, testing, sales and after-sales service, listening to our customers, customer feedback is our incentive to improve.
Customers' choice is the greatest support for our product quality. Currently, we has been supply to many well-known factories for electric cars, electric motorcycles, intelligent lithium car, electric sprayer, EPS,etc, export to the overseas.
Looking to the future, a long way to go. Juyuan combine enterprise development strategies with the environmental energy,adhere to take the quality as the enterprise life, science and technology innovation as the enterprise motivation. Juyuan, will go wider, farther!